Hostess Gifts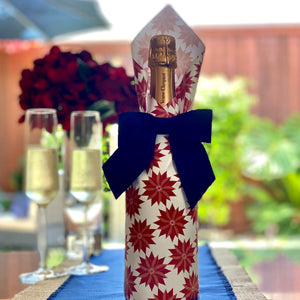 Hostess Gift | Wrapping Ideas
Champagne or wine has consistently remained a staple for Hostess Gifts. It can be simple, but it can also allow you to be very creative when selecting what type of wine or champagne to bring depending on the occasion or season. Yet often times there isn't much time for creativity in wrapping the gift and bags sometimes feel too common. 
Here is a fun, creative way to dress up a hostess gift for any cocktail party or casual get together.
We used our White and Red Poinsettia gift wrap sheet to wrap the bottle of champagne, popped on bow and off you go!
Insider Tip: Check out our collection of Couture Bow Toppers, perfect for easy, on-the-go, applications.
Leave a comment
---
Also in Trends + Inspiration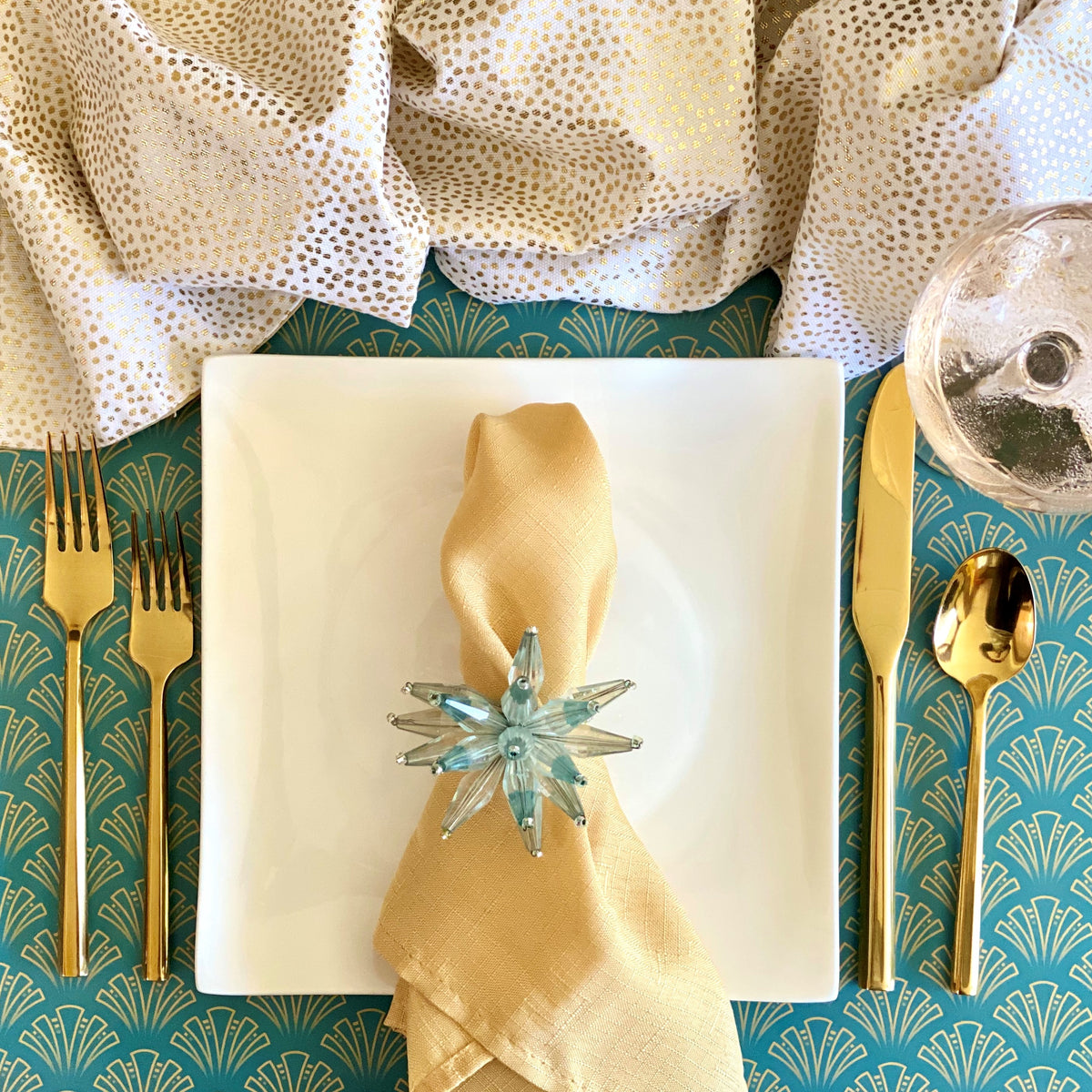 Tablescape Ideas! Gift wrap sheets are perfect for incorporating into table decor to bring a fun design element into the setting.